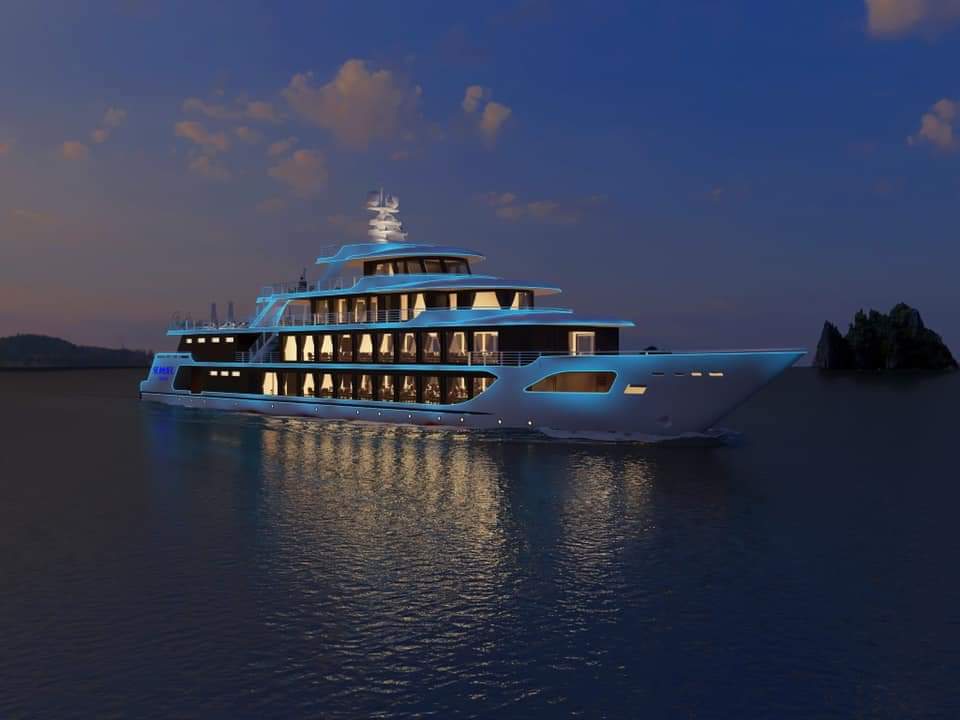 SUGGESTED ITINERARY FOR OVERNIGHT ON THE HA LONG BAY
Time: 2 days 1 night

FIRST DAY
12h00: Receptionists welcome guests at the Hạ Long International Harbour or Tuan Chau harbour
12h45: Captain welcomes guests to cruises by tender. Check in cruise, whilst enjoy a welcome drink, safety briefing and check in cabin.
13h00: Leaving harbour, discover the Halong Bay - natural wonders of the world. Have lunch with special foods while cruising through famous sights by limestone karchs…
14h45: Cruises stops at Bồ Nâu cave, the core area of the world natural heritage. Transfer by tender to Suprise cave - one of the most beautiful caves in Halong Bay.
15h45: Leaving Suprise cave, transfer by tender to the Titov island was named by Uncle Ho, after Gherman Stepanovich Titov - the Soviet astronaut who visited in 1962 Enjoy swimming, relaxing on the beach or climb the steps of the Rock to the top of the island. On the top of the mountain, you can see corner of magical Halong Bay ...
17h00: Back to the cruise. Relax and enjoy sunset on the sun deck. Go to the overnight place - Titop 587.
19h00: Have set menu dinner.
20h30: Evening activities include: film entertainment (in the dining room); squid fishing; massage (contact with cruise manager for service price),...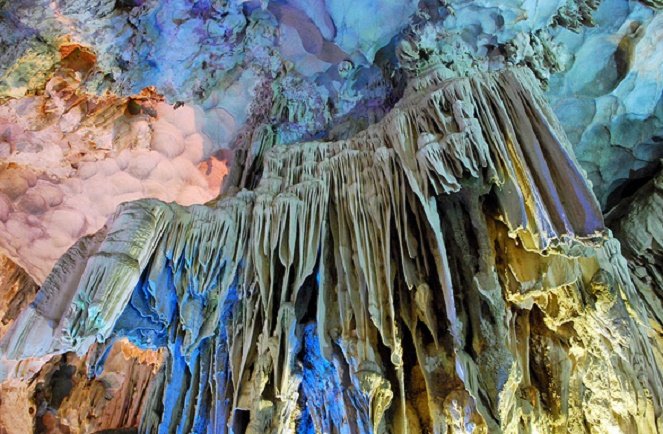 SECOND DAY
06h30: Enjoy Tai Chi instructions on the sundeck in 30 minutes whilst cruising to Luồn cave.
07h00: Enjoy light breakfast in the restaurant
08h00: Visit Luồn cave by kayak - .one of the cave open to the form beautiful about endemic the vegetation of the Halong Bay.
09h00: Then come back to cruise, relax and check out of cabin.
09h30: Check out cabin. Enjoy brunch buffet menu served in the dining room.
10h45: Transfer by tender back to harbour and disembarkation. .
Farewell to guests.