TOP LOCAL HA LONG FOODS YOU NEED TO TRY AT LEAST ONCE
1. Seafood rice noodle - an iconic Ha Long noodle dish
Noodle with seafood is one of the best dishes in Ha Long, which offers the sweet taste of the seafood, the soft noodles mingling in rich broth with some herbs on top. In some Ha Long restaurants, the dish is added with some fried tofu, shrimp and grilled chopped squid.


2. Sa Sung (Sipunculus Nudus)
Talking about Quang Ninh food, it is impossible to not mention sa sung (Sipunculus Nudus), a kind of sand worm that resides only in the Ha Long sea area. The worm is so nutritious that it is nicknamed "earth ginseng". The worm can be stirred in fat with garlic as a main course or baked as a snack to enjoy with cold beer.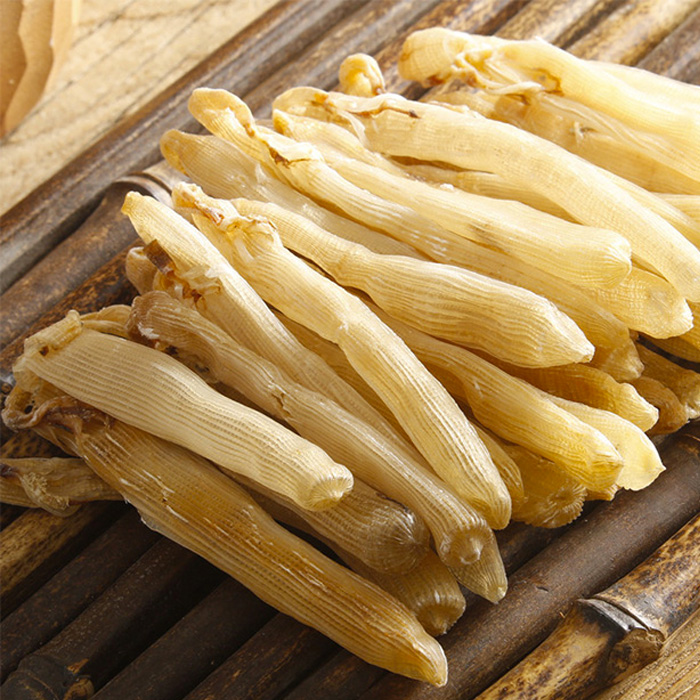 3. Halong Tapioca Yogurt - Quang Ninh cuisine's most famous dessert
Quang Ninh cuisine is highly praised with Ha Long Tapioca Yogurt, which is very special with the fatty taste of coconut milk and tapioca that is similar to marshmallow. The yogurt also contains aloe vera, jelly and dried coconut.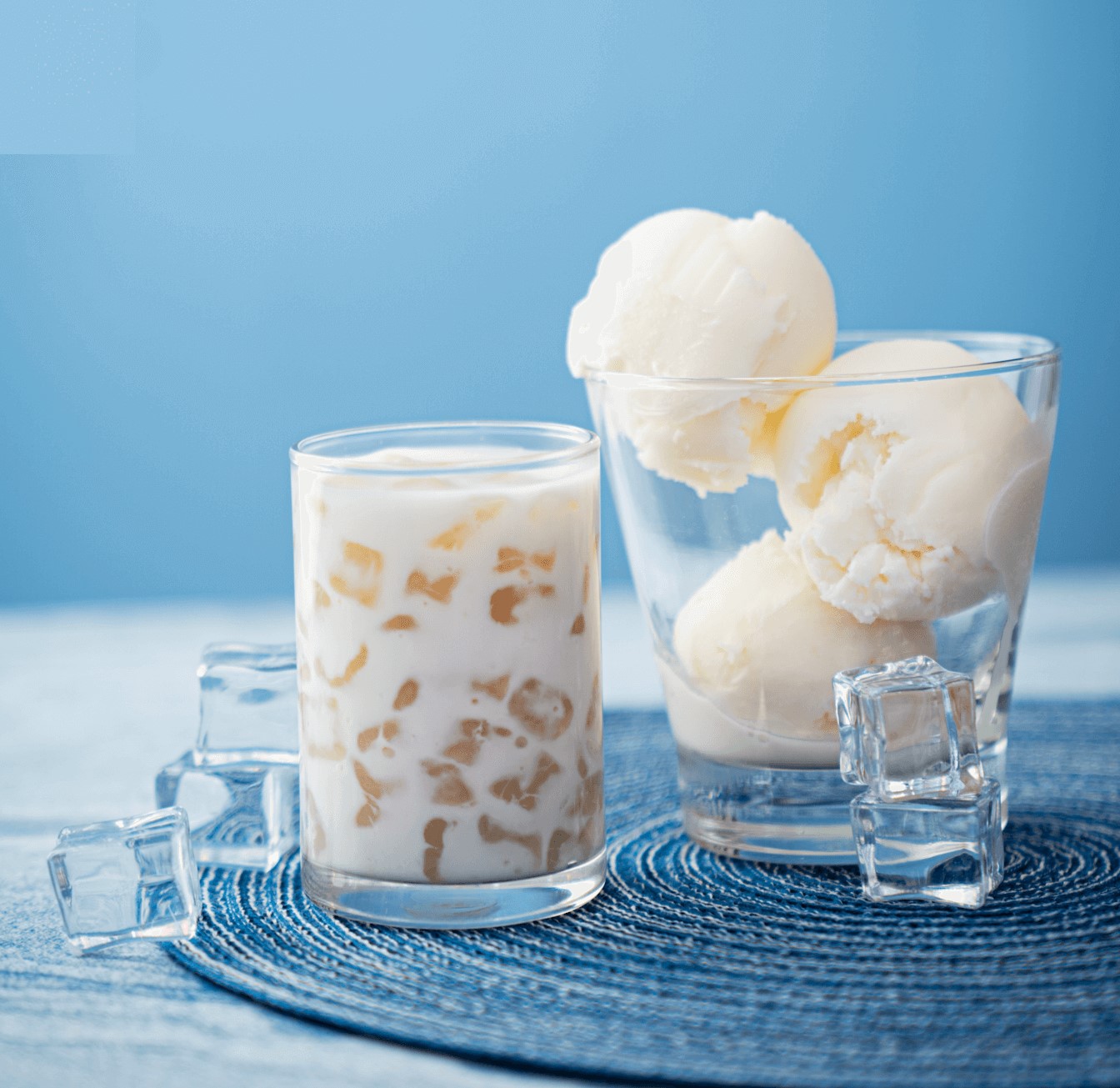 4. Cha Muc (Grilled Chopped Squid) - a must-eat Ha Long food
Grilled Chopped Squid is the first Ha Long food that you should try when setting foot in Ha Long city. The dish is made of chopped or minced squid, formed into a circle and fried. The dish here is more tasty than those in other localities.
The dish can be served with steam sticky rice or normal steam rice, which is mouthwatering to many people who have tried it. The grilled chopped squid can be served with hot steamed rice rolls as well. Some salted minced pork and wood-ear mushroom are wrapped inside the rolls.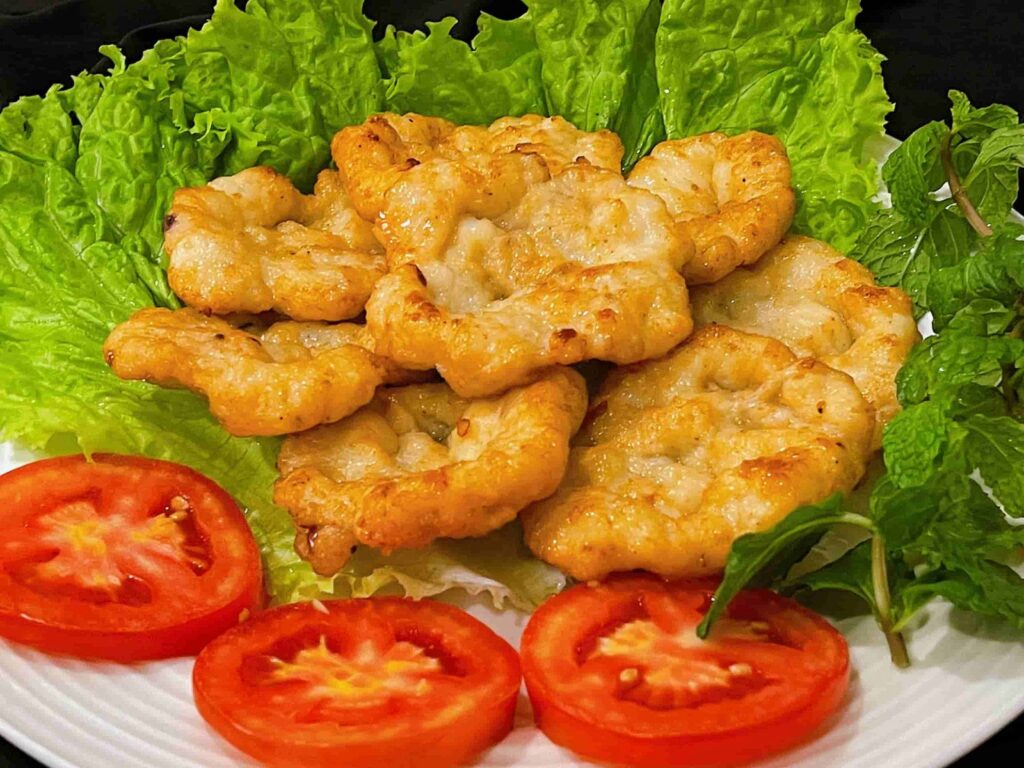 5. Sam (Horseshoe Crab)
The best food in Ha Long Bay also includes sam (horseshoe crab), which can be processed in various ways. You can order this kind of crab stirred in fat with sweet & sour flavours. The crab can be made into salad, stirred in fat with vermicelli or stirred in fat with red chili & lemongrass. Chefs can also cook the crab with tomatoes. They can also fry the crab's egg and bake the crab's cartilage. The softness and sweetness of the crab will conquer any fastidious diner.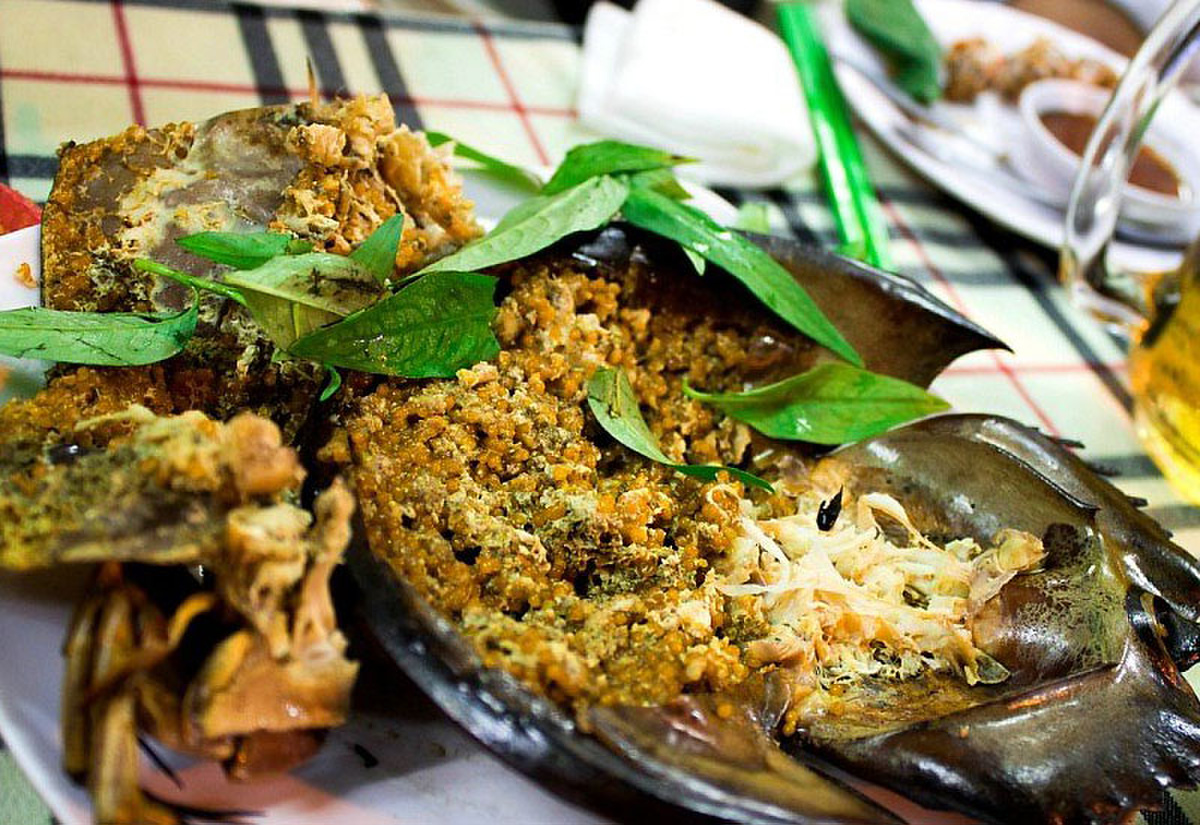 6. Ngan (Austriella Corrugata)
This kind of shellfish tastes very good and is among the top dishes of Quang Ninh cuisine. The corrugata can be processed in various ways including being steamed, baked, grilled, cooked in soup, stirred in fat with noodle or even put in wine for a long time to create a nutritious alcoholic drink.