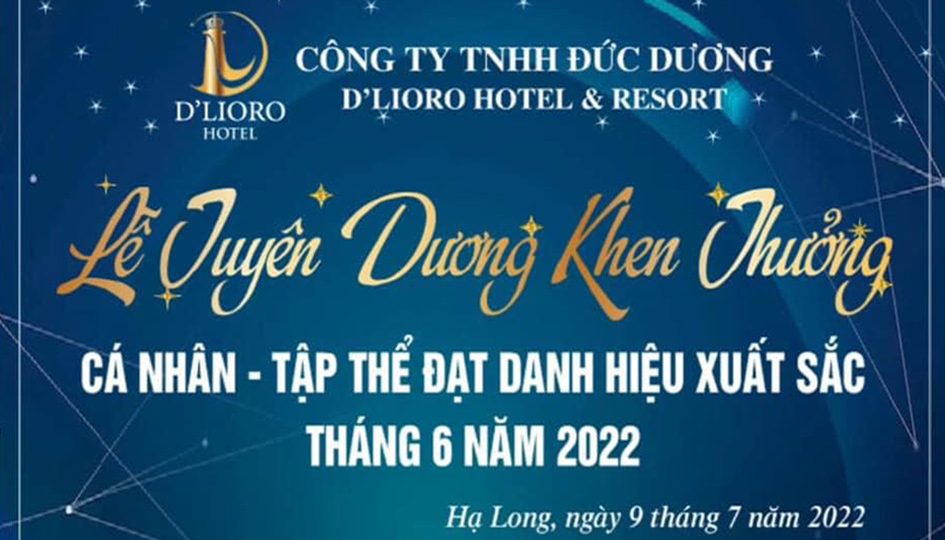 REWARDING OUTSTANDING INDIVIDUALS AND GROUPS IN THE SECOND QUARTER OF 2022
With the attention and facilitation of the Company's Leaders and Hotel Directors, on August 11, 2022, D'Lioro Hotel held a ceremony to commend and reward individuals and groups gain the title of excellence in the second quarter of 2022.
Speaking at the ceremony, Mr. Vu Tien Hoa - Hotel CEO acknowledged the positive contributions of all employees to all aspects of the hotel's activities, and praised individuals and groups for their achievements. excellent in the second quarter of 2022.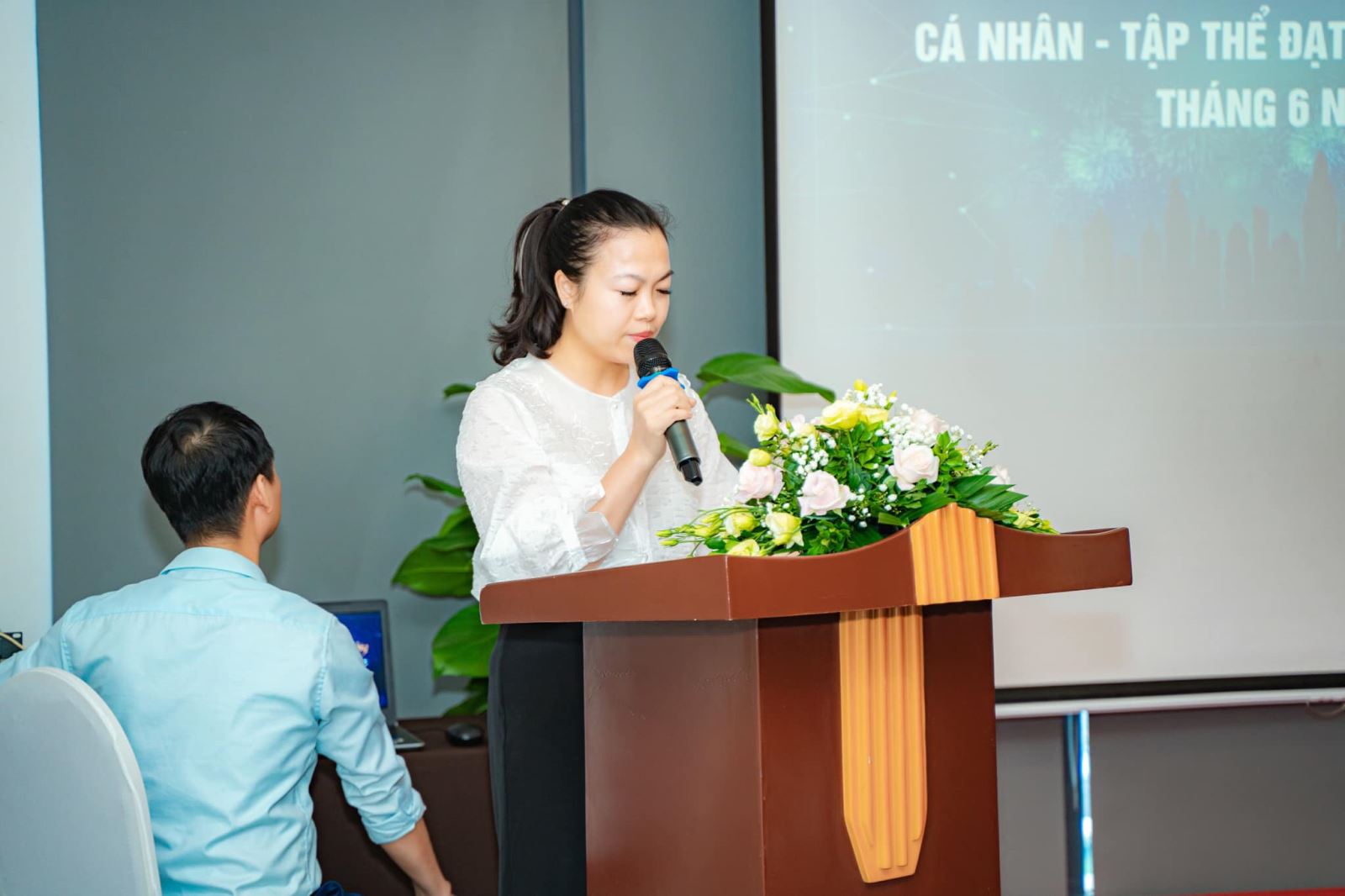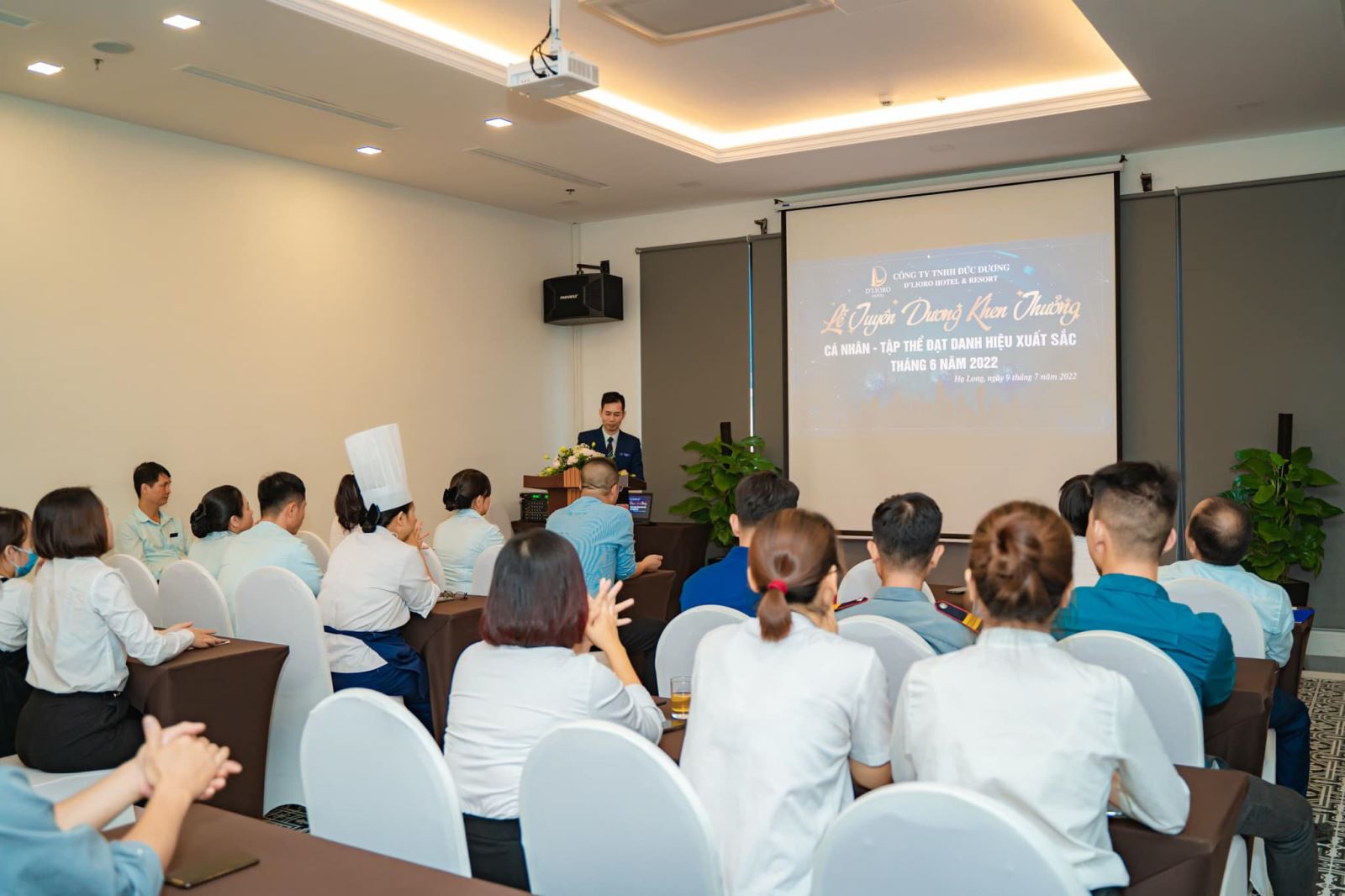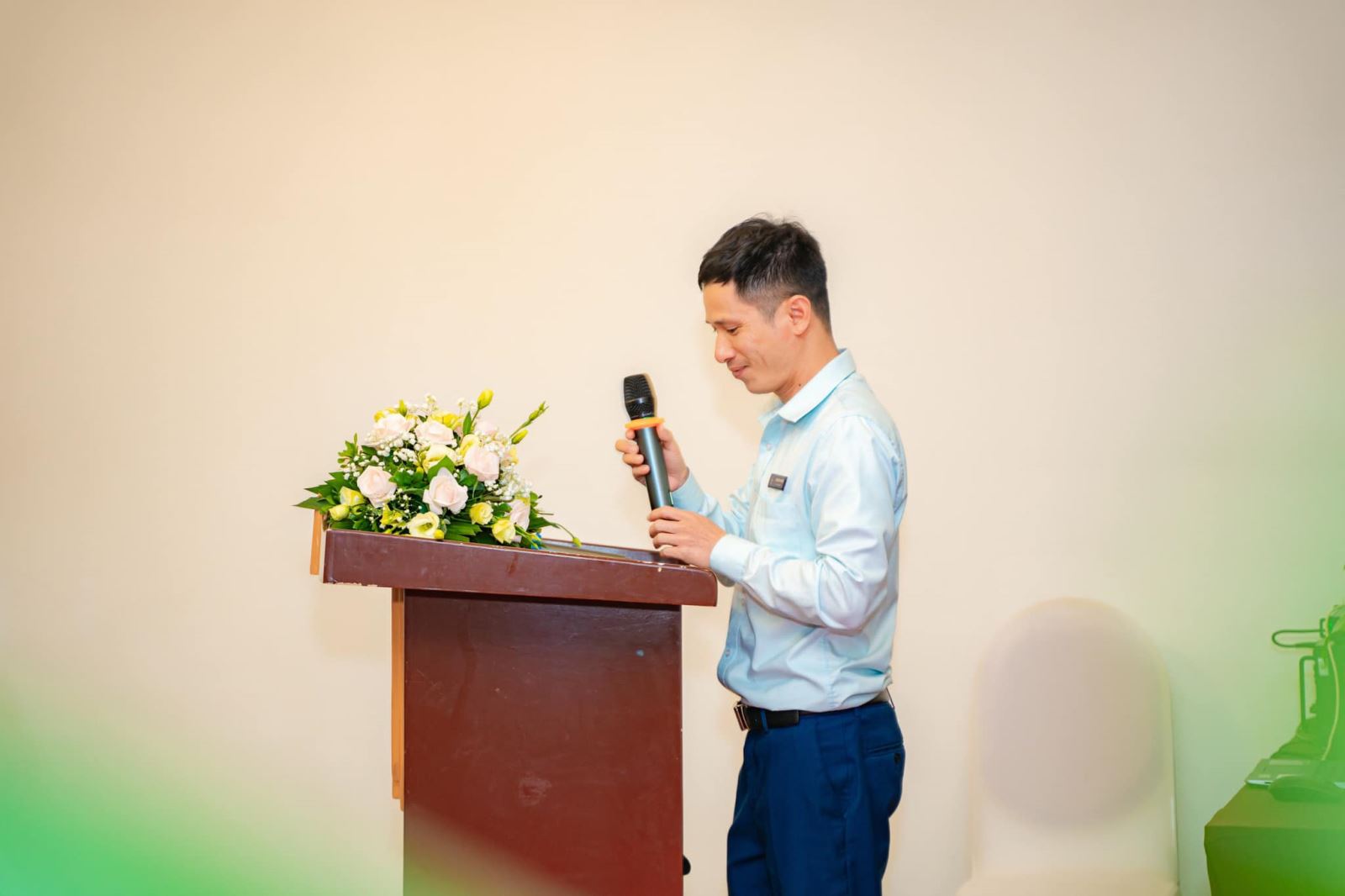 In addition to the achieved achievements, the CEO also clearly stated the goals, tasks, difficulties and challenges in business activities in the coming time. On the basis of continuing to promote the achieved achievements, more individuals and collectives have been commended and rewarded, contributing to the development of D'Lioro Hotel, successfully fulfilling its targets assigned.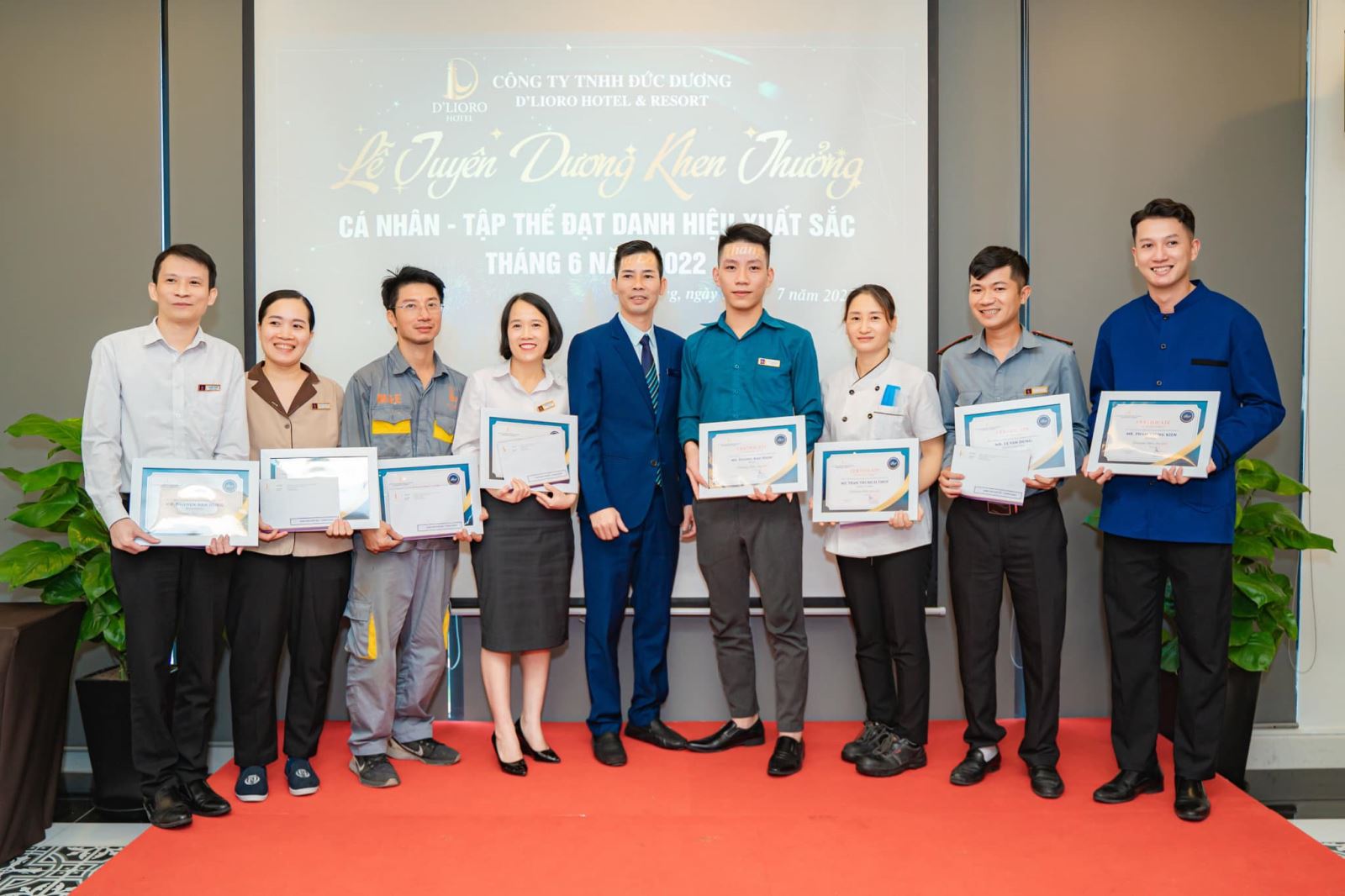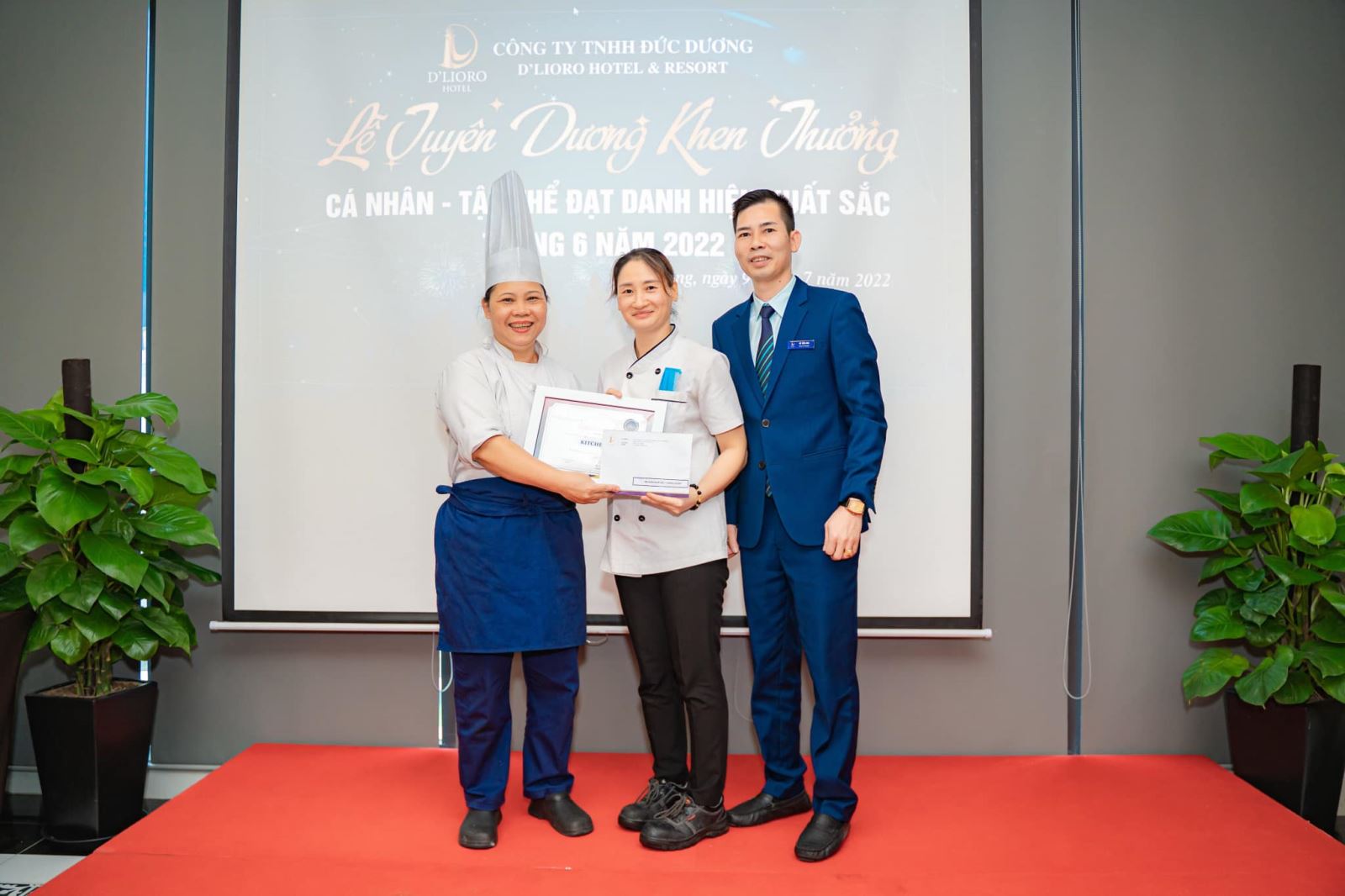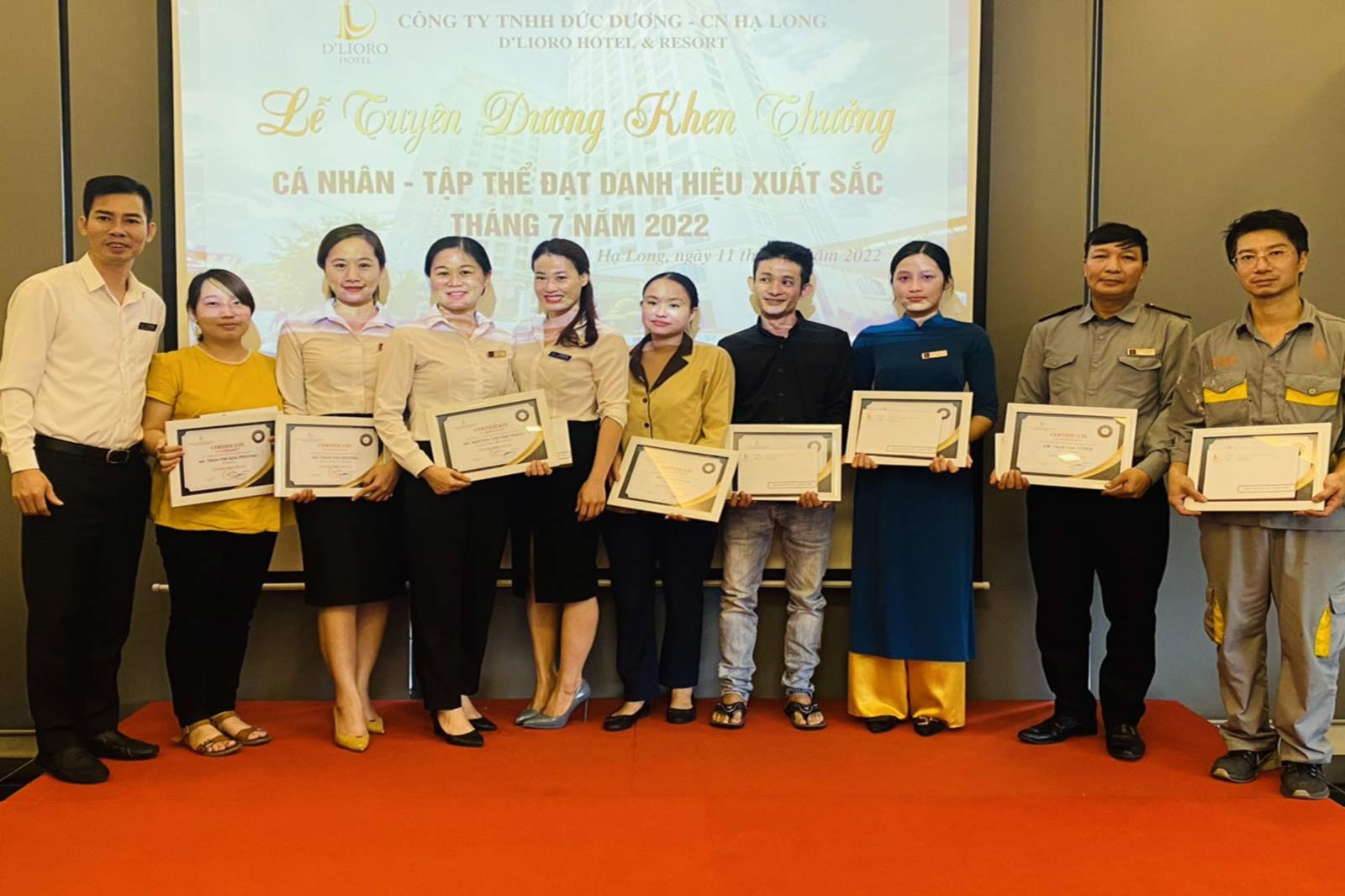 The Excellent Employee Appreciation Ceremony is a very meaningful event, not only recognizing and thanking the excellent achievements of individuals and groups, but also helping to create motivation among all employees.
The company always takes human development as its core value, deeply aware of the importance of human resources, the Company has been and will build a better and better working environment, suitable for each department, so that each individual can develop himself, devote himself to customers and the company.